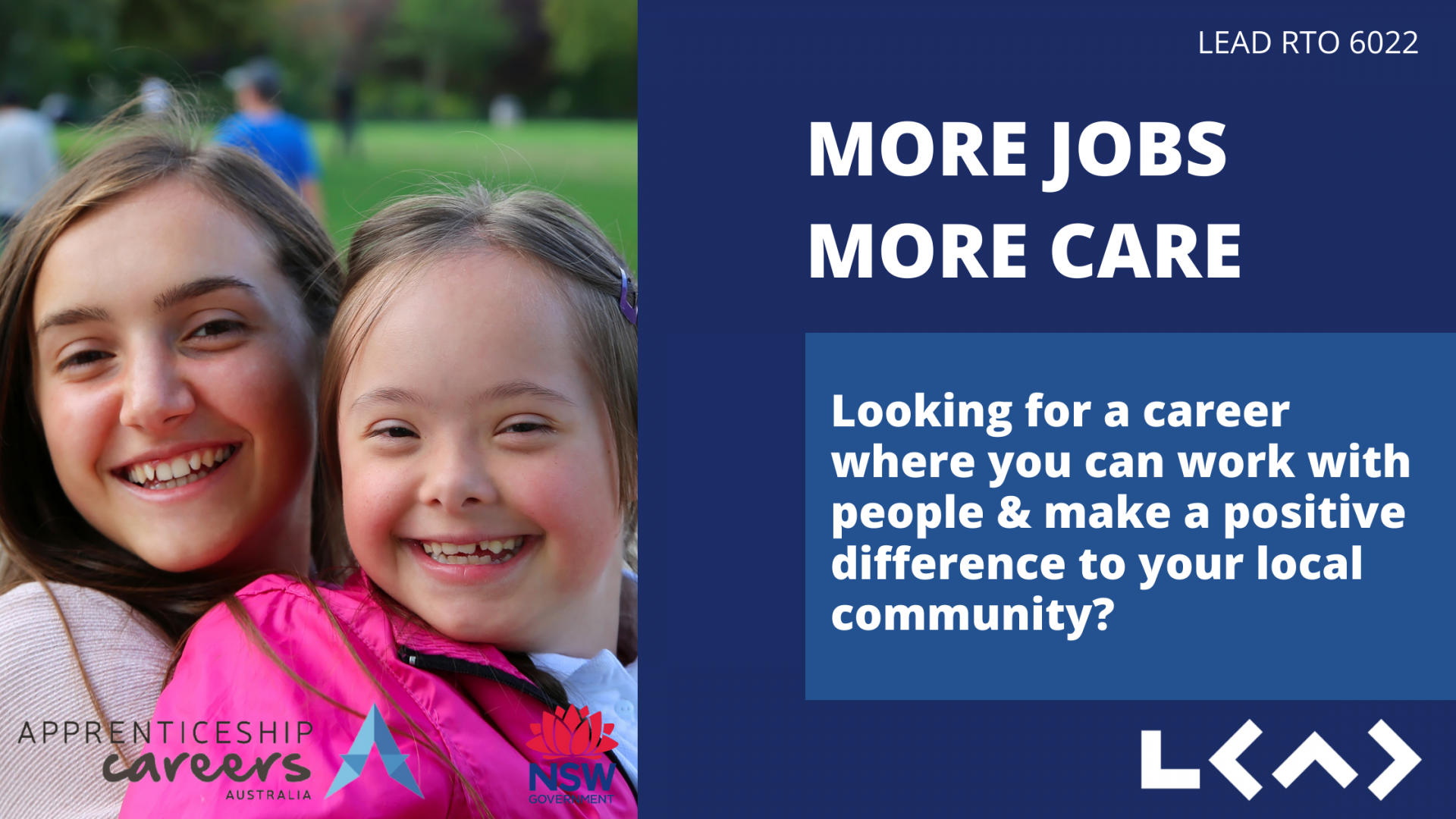 Opportunity to work in Disability
Are you looking for a career where you can work with people and make a positive difference in your local community? This could be the opportunity for you!
LEAD RTO are excited to be partnering on the More Jobs More Care (MJMC) program with Apprenticeship Careers Australia. LEAD RTO will be providing the training component for this NSW government initiative.
This fully funded FREE 3 to 4-week course will provide you with entry levels skills in Disability Support and a guaranteed 15-hour workplace.
You will complete accredited modules towards a Certificate III and gain invaluable hands-on experience with the opportunity to land a job in the disability support sector plus you will receive:
Working with Children's check
National Police Check
NDIS check
First Aid Certificate included!
These courses are commencing from the 18th October 2021!
Call us on 02 4934 9930 or
cnalder@lead.asn.au
Register today for the opportunity to launch your career in a stable and growing sector that makes a real difference to peoples' lives!
Nominate LEAD RTO as your training provider on the link below: